I began watching the new SBS weekend drama by Kim Jae Won and Nam Sang Mi playing the main leads in the drama. The title seems a bit quirky as it means 'Let Me Introduce Her'- 그녀로 말할 것 같으면.
The story opens where a young woman, Ji Eun Han is running for her life. She is hiding from mysterious men who are trying to kill her. She ran into a plastic surgeon Han Kang Woo and begs him to change her entire face. Kang Woo was reluctant at the start but she kept begging her with tears and seeing that she has saved him once, he returns the favour.
However the surgery that went well turned horribly wrong with Eun Han waking up losing her memory. Kang Woo is the only person holding the key to finding her true identity. Supporting leads are Jo Hyun Jae who plays the snobby news anchorman Kang Chan Ki and happened to be Eun Han's husband.
Kang's mother President Min (played by Lee Mi Sook) is a rather elegant yet rich entrepreneur on beauty cosmetics. She is desperate to hire in a cosmetician Song Chae Young (played by Yang Jin Sung) in her company. Chae Young is another selfish woman who thinks for herself tries to get back to her ex-boyfriend Kang Woo. In this story there's a mysterious secretary Jung Soo Jin (played by Han Eun Jung) who works for President Min and her son. She is trying hard to locate Eun Han who has disappeared.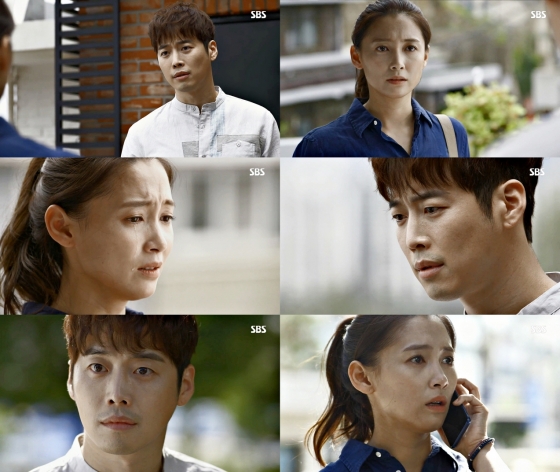 Lee Si-Ah plays the original Eun Han who is younger but soon she is transformed to Nam Sang Mi who definitely looked older. Kim Jae Won who has always looked very boyish has definitely changed his fashion and looks too.
I'd stick around to watch the plot why Kang Chan Ki is desperately looking for his wife and how Kang Woo will get tangled into the messy problems with Chae Young hounding on him too.