After winning 8 streaks in a row in MBC's The Masked King, female vocalist Son Seong Yeon is the person behind the mask of Swordswoman. She has a powerful voice where she sat on the throne for 18 weeks- near to breaking the record of

Music Commander- Ha Hyun Woo

who was the King for 9 times. However Swordsdwoman lost to a low margin of only 3 votes to the new mask king Bob Ross. Hah!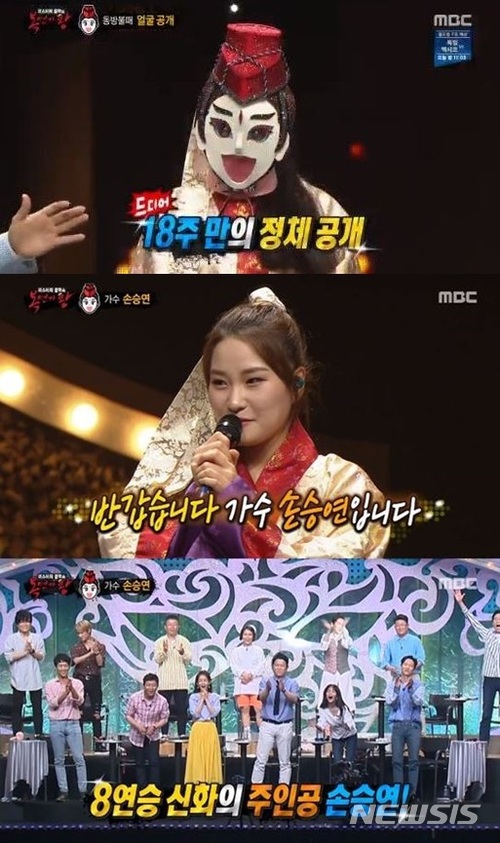 Audience were quite surprised to see Wanna One's vocalists have mostly appeared in the program. First was Hwang Min Hyun (Terris) , followed by Kim Jae Hwan (Royal Guardsman) who challenged Swordswoman in final and this time was Ha Sung Woon who wore a cute Lesser Panda mask.
Also featured Block B's Park Hyung who was Operation Z (similar to David Hassleholf) in Knight Rider. Notable female Queens on the show were Gummy, Cha Ji Yeon, So Hyang and now it's Son Seung Yeon.