tvN

's newest drama What's With Secretary Kim? has scored the audience highest ratings.
According to TNMS media data on the 14th June 2018, "What's with Secretary Kim?" was aired from 9:30 pm on the 13th June has so far recorded the ratings of 8.3% nationwide and 10.9%.
It is 3.1 percentage points higher than the nationwide ratings of 6.3% recorded on the first broadcast on June 6 and 2.8% points higher than the metropolitan audience rating of 7.8%
This was followed by KBS2TV 'Suits' with the second highest audience rating in the entire time zone. The 15th episode of "Suits" broadcast at 10 pm on June 13th has recorded 9.1% of the nationwide and metropolitan audience ratings. When the 'Suit' goes for its finale on June 14th, it is predicted that What's with Secretary Kim will take over.
It is a light comedy refreshing drama where the dashing, rich Vice President Lee Young Joon panics when his long time PA Kim Mi So decided to resign. He gets flustered when his friend throws a question to him whether he really requires Secretary Kim to do his daily duties or does he really like her as a woman? It's obvious Young Joon thinks he's too good for any women out there. Over the time he feels jealous seeing male colleagues getting close to Mi So. Sometimes he gets icy cold telling Mi So off in training his new PA but the next thing he gets very sweet by showering her gifts and attention.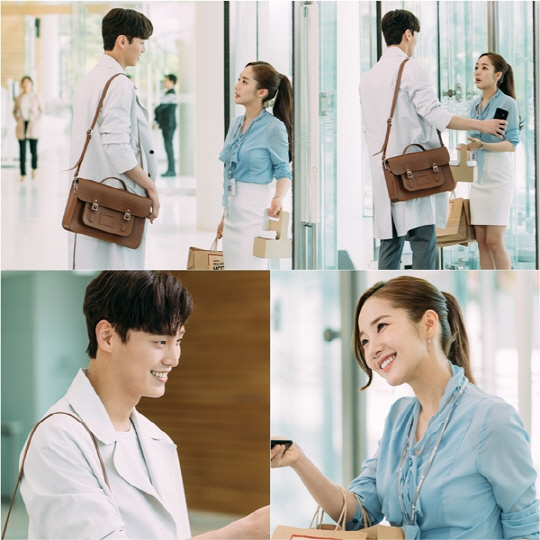 To make things worse, Young Joon's elder brother returns from overseas as a famous novelist immediately gains Mi So's attention. Having a mysterious secret, Young Joon is determined not to lose Secretary Kim over to his brother.
Oh-well, we are thrown into another situation whereby two male leads are almost charming and dashing with a pretty female lead. Who are we to choose? It's obvious that Park Seo Joon being the main lead will eventually ends up with the heroine of the drama. But I do hope Lee Tae Hwan gets his own girl as well.
There are various scenes where Young Joon is rather tacky and does embarrassing things. His over possessiveness on Mi So is somehow making her uneasy but at the same time she does her best as a PA. She is slowly feeling her boss is acting strange and comes in another nice mannered brother into the picture. I really can't tell who to choose... mmm...