"I think it's been almost 1 or 2 years...and now it's 21 years whereby it feels like the movie- interstellar to us that goes beyond time and space. " by member Jung Jae Yoon.
In the 1990's, the trio group SOLID has launched album and its new album "Into the Light". Now they are resuming their activities after 21 years.
Jung Jae Yoon (46), DJ / rapper Lee Joon (46) and main vocalist Kim Jo Han (45) are three members who met on the afternoon of the 23rd April mentioned, "It is quite interesting. Thank you so much.' he said. They thanked their fans who have long waited for them.
SOLID is a pioneer group in introducing R & B and hip-hop in South Korea. This album's title track 'Into the Light' is also a new style. In the 80's, modern sound that reproduces retro sound such as synth-pop in modern sense.
The proudest moment for SOLID are members are all rounders- singer and song writers.
Jung mentioned currently there are many singer-songwriter projects in the world of pop market including America. It is still not too late to see the trends, do the trends and get ahead however timing must be right. It will be a whole new thing in 2018 for SOLID.
R & B and black music to the border only to be confined to watching. Jung said, "In the case of Kim Johan, it is R & B that he could sing any song. He still feels the soul even if I do not make R & B."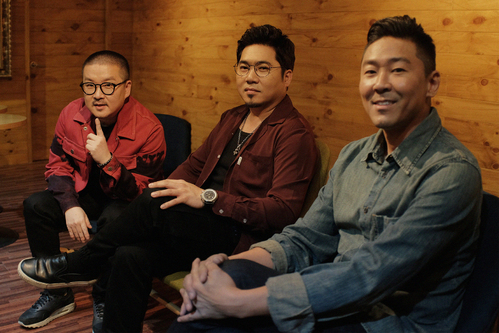 "We listen to lot of Beatles music recently, but it's hard to explain their music with specific genres," Kim said. "We also have various songs and solid music."
As for Lee Joon, he has taken a break in the entertainment industry due to his business in USA.
He is still bewildered by fans cheers. 'I forgotten that I used to be an entertainer. When I was at a fan meeting, fans came to cheer for me calling me Oppa. I felt awkward and asked them why are they doing this to me?' LOL!
SOLID's popularity has been confirmed in 22 years since 1996. It will be held at the Blue Square Market Hall from May 18th to 20th, and two performances scheduled for the very first time were sold out quickly and another performance was added. Members are willing to show what they have never seen before.
Kim said, "Jung Jae-yoon started as a guitarist, and I'm going to show it's worth this time." Jung Jae-yoon said, "Lee was the first DJ I went to, and he'll demonstrate that he's still alive."