2PM's Wooyoung has revealed a shocking truth about his illness- it's called the artist disease.
It nearly took 5 years for him to overcome it since he was part of the idol group.
He made the revelation in the recent episode of Radio Star.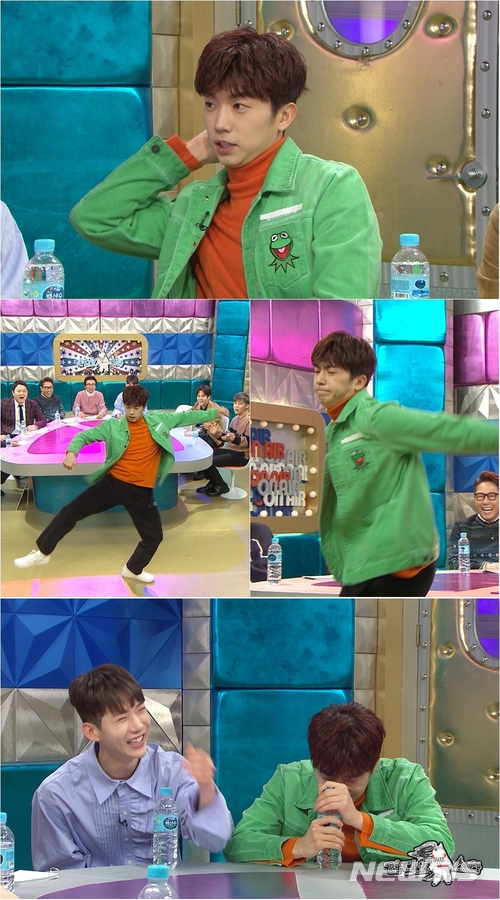 Other guests in Radio Star include former 2AM's Jo Kwon, GOT7's Jackson Wang and INFINITE's Sung Gyu.
Wooyoung mentioned that he was suffering the illness the last time. MC Kim Gook Jin asked if it was serious? More specific details of symptoms were given and it has to be a self treatment for the artist himself. He noted that Wooyoung has not been appearing in shows and seems to be bottled up.
At the requests of the emcees, Wooyoung displayed his dances for comparison- before and after the illness.
Radio Star is hosted by Kim Gu Ra, Yoon Jong Shin, Kim Gook Jin and and actor Cha Tae Hyun.