The wedding photo of Big Bang member Taeyang (30, Dong Yeong Bae) and actress Min Hyo Rin (32, Jung Eun Ran) has been officially released.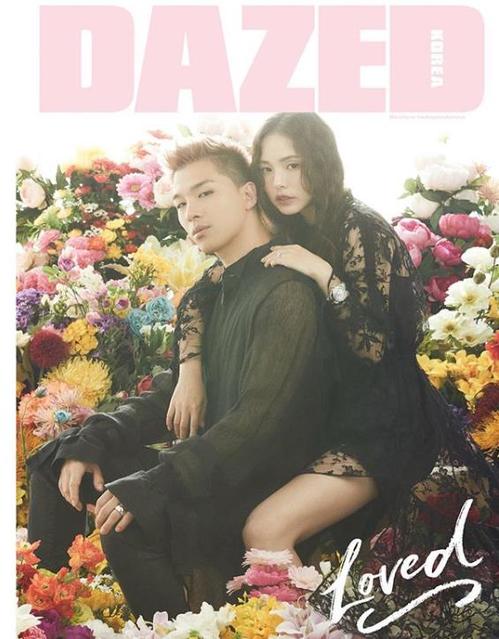 Fashion magazine DAZED announced on Instagram for a special photo shoot release of Taeyang and Min Hyo Rin. It will be released on February 3rd for their wedding.
Taeyang and Min Hyo Rin were seated side by side looking towards the camera. The bride is wearing a black lacey see through dress while the couple's wedding band rings have attracted a lot of attention.
The couple will be tying the knot on Feb 3rd in a church. After the wedding ceremony with family, friends and acquaintances, they will hold a wedding reception with their friends at Incheon Paradise City.
Taeyang and Min Hyo Rin met through the music video of his solo album "Rise" and the song "Dawn of Time" released in June 2014. Since admitting their relationship in public in June 2015, Taeyang has been a devoted guy to it.