"I didn't know what's it like being a PA until I took this project."
PD Kim Jung Hyun who is directing the new KBS drama 'Jugglers' said the work scope focuses on secretaries who work behind the scenes.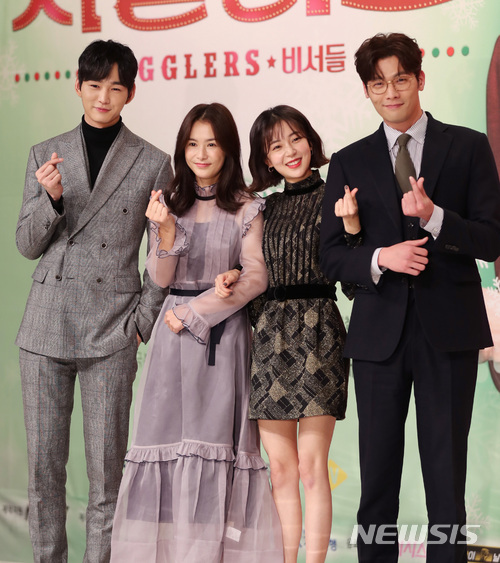 A 5-year working secretary (PA) Chwa Yoon Yi played by Baek Jin Hee is a senior at work.
Baek has to learn what kind of work a PA does. She mentioned that it'd be better to cut her hair shorter for the PA role. So she said to her manager that she will snip off her long locks.
Also starring in Jugglers are Choi Daniel, Kang Hye Jung and Lee Won Geun.
Baek returns to small screen after 3 years ago starring in MBC's drama Missing Nine. It has been almost 5 years Kang Hye Jung starred in tVN's drama The Wedding Scheme in 2012.
Also Choi Daniel has completed his military services on Sep 29th.
Choi Daniel plays the role as veiled man in the executive of YB AD video division department who has no interest in anything. He admitted he was rather worried for choosing his comeback in the romantic comedy drama. After reading the script, he has decided to take up the new challenge. The director, production casts and staffs were supportive and he believed it'd be great.
Kang Hye Jung was away from the limelight for a long period of time. She doesn't feel too confident as she has been postponing dramas due to living a typical 'ajumma life'. She has been nurturing her daughter for past 8 years and felt the social wall is growing thicker.
Jugglers will feature 16 episodes and will be airing its first episode on 4th December at 10.00 pm.