Ex-INFINITE member, Hoya (Lee Ho Won, 27) is debuting as solo singer.
On February 28th, Glory Earth Entertainment official has said Hoya will release his first solo mini album in March.
The teaser image shows a logo symbolising Hoya's English name 'Hoya' and a phrase '2018.03 HOYA' with a blue background tone.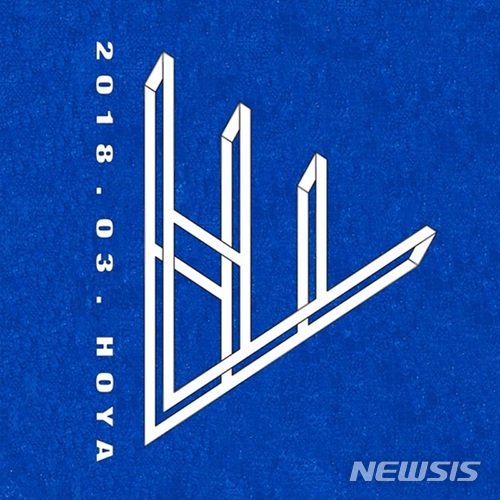 Hoya has ventured into acting career when he was a member of INFINITE in 2010. Then he left the group last August. INFINITE has released hit songs such as 'Paradise', 'Last Romeo' and 'Be Mine'.
Hoya starred in the famous tVN drama 'Reply 1997' (2012), 'Superhuman Family 2017' (2017) and Radiant Office' (2017). Recently, he co-starred in the drama "Two Cops" and the musical "Hourglass".