When actor Park Bo Gum appeared in the recent episodes of Hyori's Home Stay Season 2, the viewers ratings exceeded 10%.
According to Nielsen Korea, the ratings on the 19th March under JTBC entertainment program 'Hyori's Min Bak 2' (directed by Jeon Hyun Min, Ma Gun Young) recorded the average nationwide audience ratings of 10.8%. This is the first time that 'Hyori's Home Stay Season 2' has recorded double-digit ratings since its first broadcast on April 4th 2017. Even in the first season of last summer, only once that it has exceeded 10% of audience ratings (10.0% of 9 times).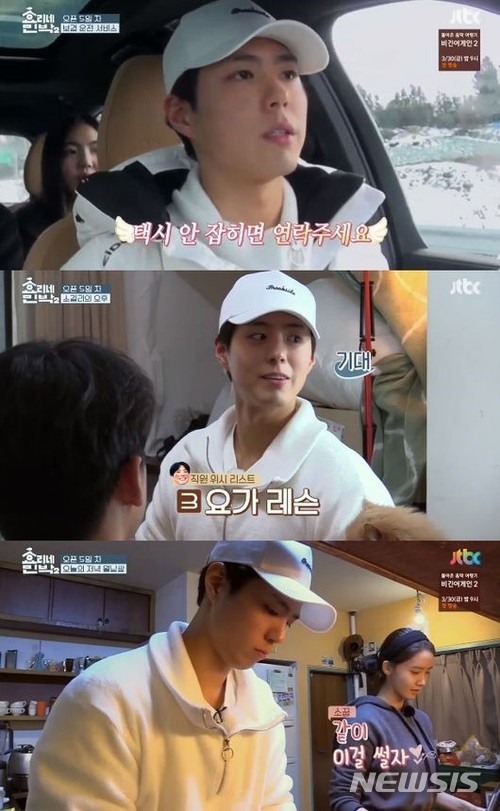 Park Bo Gum arrived at Hyori and Lee Sang Soon's villa in Jeju-do during the winter season and will be working as a part time worker along with Girls' Generation Im YoonA. The bed and breakfast villa accepts public guests and even treats them to snacks, food and warming home stay for their short holiday at Jeju-do.
Bo Gum was seen helping around with housework, chatting easily to guests, chaffeuring guests to destinations and running errands to buy groceries at the local market...etc.
Female guests were rather excited to see the handsome part time worker at their home stay.