Hallyu group EXO has definitely warmed up the nights in the city of Bangkok.
On March 19th SM Entertainment said, "EXO has successfully hosted EXO PLANET # 4 - The EℓyXiOn - in BANGKOK (Exo Planet # 4 - Deaconion - in Bangkok) at Impact Arena, Bangkok.'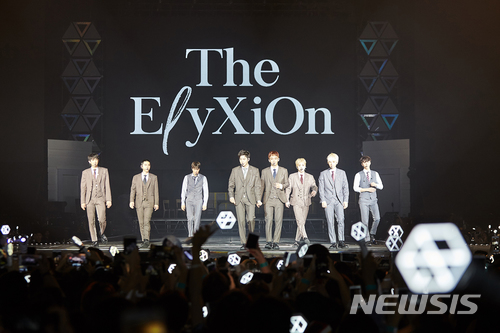 The showcase was held in Bangkok for about a year and six months after the third solo concert in September 2016.
Concert tickets went on sale on early February were sold out for all three performances within five minutes! EXO did the opening stage with 'The Eve' in this performance, is a hit song such as 'Growl', 'Call Me Baby', 'Lotto' 'Ko Ko Bop', 'Power' 'Tender Love', What You Do?
The album included songs including "Touch It," "Boomerang," and an ending song, "Angel," went on for about three hours. The press conference before the start of the 17th March concert included the broadcasting of Thai Channel 3's famous Morning Show 'Rueng Lao Chao Nee', channel 7, channel 9, 'Thai Rat', ' Daily News', 'TrueID' (True ID), and 'Kka Pook'