Lee Seung Gi, Shim Eun Kyung as leads in the movie 'Princess and the Matchmaker
'궁합' (directed by Hong Chang Pyo) has been first in the movies for four consecutive weeks.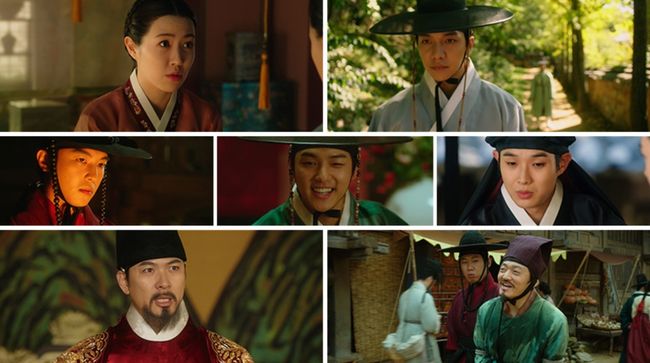 It was a battle between Little Forrest starring Kim Tae Ri and Ryu Jun Yeol versus Princess and the Matchmaker.
Princess and the Matchmaker is a comedy film with Seo Do Yun (played by Lee) as Joseon Dynasty's best reporter. Princess Song Hwa (played by Shin) is reluctant to marry the person arranged by her family. She then ran out of palace to find her true love.
Also starring is Kim Sang Kyung, Yeon Woo Jin, CN BLUE's Kang Min Hyuk, Choi Woo Shik and SHINee's Choi Min Ho.
Ah the battle between all the good looking 'flower boys' in this entire film. It's definitely Kang Min Hyuk's first challenge in a sageuk film while the rest of the casts have been in period costume movies and dramas. Yeon Woo Jin, Min Ho, Woo Shik are familiar faces in sageuk dramas.
As for Seung Gi, he might be in the modern fantasy drama Korean Odyssey but he's pretty suitable in the hanbok and hat. But honestly, I would prefer the female lead to be someone else than Shim Eun Kyung. Her acting skills were not at the best and it'd be better if it was Han Hyo Joo, Moon Chae Won or Park Min Young as the Princess.