Actor Jo Jung Suk (37) and Girls' Generation Im YoonA (28) are confirmed the main casts for the upcoming summer movie 'Exit'.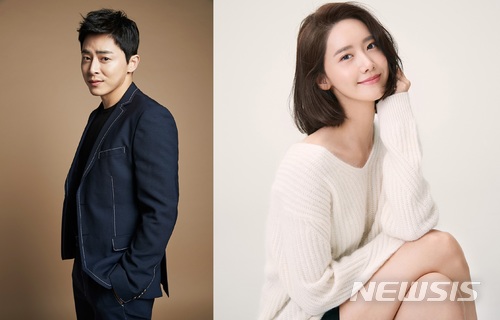 Photo courtesy from NEWSIS website.
According to CJ Entertainment on the 2nd May 2018, distributor CJ Entertainment said that the disaster action packed movie "Exit" is a movie about a young man- Yong Nam (Played by Jo Jung Suk) in an emergency situation who requires to escape.
Yong Nam is a white collared worker who is unemployed for years. One day there was a party held for Yong Nam's mother's 70th birthday. He stumbles across his junior in college Eui Joo (played by Im YoonA) at the event. Both struggled to escape the place when a poisonous gas gets into the entire city.
Director Lee Sang Geun, a graduate from Korea National University of Arts is in charge of this film. It will be shot this summer and will be released next summer.