Hallyu group, BTS went straight to the top spot on the Oricon Chart shortly after releasing a single in Japan.
According to the Oricon Chart of Japan, the eighth single "MIC Drop / DNA / Crystal Show" was released by BTS on 6th December took first place in the daily singles chart with 269,981 points on the first day of release.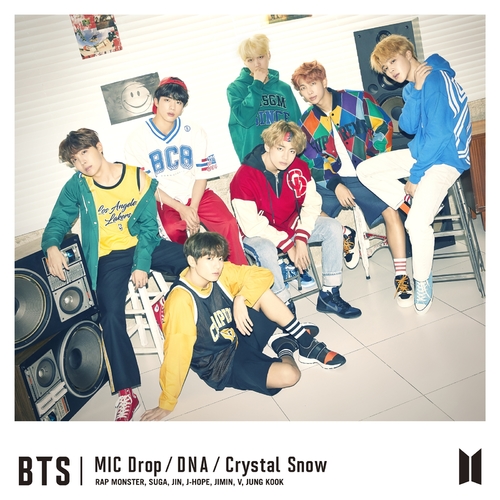 In 2015, BTS has previously released the single version of 'For You', 'I NEED YOU' in Japanese version. The Japanese Version was released last year with the seventh single 'Blood Sweat, Tears' released in May.
In addition, Soundscan Japan recorded 342,655 copies on the same day, proving the popularity of BTS in Japan.
The eighth Japanese single by BTS- MIC Drop / DNA / Crystal Show' features a DNA version of 'Love Your Self, Crystal Show' and so on. It has surpassed 300,000 prequel orders last month and attracted a lot of attention even before the release.
On the other hand, BTS will have be featured on stage of Japan TV Asahi 'Music Station Super Live 2017' on the 22nd December.