Queen of Ice- ex world figure ice skater Kim Yuna and actor Park Bo Gum has been featured for Coca-Cola thrilling winter sports ad.
The advertisement is based on the concept of sending a thrilling winter while enjoying winter sports, praying for a good success for the upcoming 2018 PyeongChang Winter Olympic Games. The two also showed their support for the sport by being joining together with people in the arena with loud and enthusiastic cheering despite the cold weather.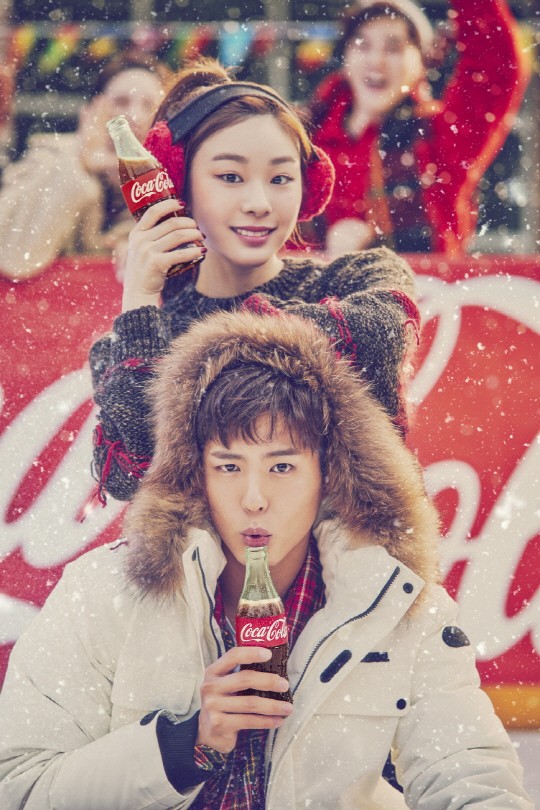 Kim Yuna's photo had her wearing a pair of red ear muffs and grey knitwear while Park Bo Gum dons a thick white padding coat and beneath a red check flannel shirt.