Actor Kim Rae Won (36) returns to drama land with romance genre.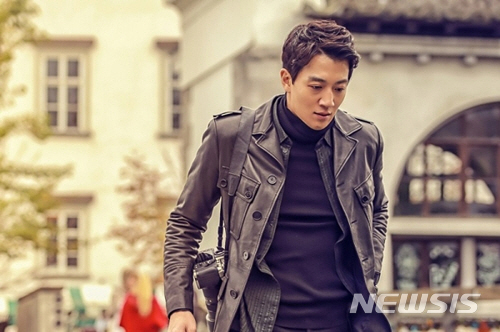 KBS 2TV new drama "Black Knight" (written by Kim In-young and directed by Han Sang-woo) is a story about a man who loves a woman all his own way.
Kim has starred in many different genres from films to dramas and has proven to be strong in movie side. Doctors (2016), A Thousand Day's Promise (2011), Which Star Are You From (2006), Love Story in Harvard (2004) were mostly romance dramas which Kim was the leading male actor.
In Black Knight, Kim plays the role as Moon Su Ho- a young businessman. Su Ho has lost his parents in his childhood days so he gets very frustrated. However he succeeded in his own strength. Su Ho falls in love with a poor but talented travel agent, Jung Hae Ra played by Shin Se Kyung. It is a somewhat mediocre setting, but it attracts attention because it is a fantasy romance that goes beyond 200 years of time.
'Black Knight' attracts attention from the fact that writer Kim In-young has written mostly bold project dramas such as 'When A Man Loves' (2013), 'Equator Man' (2012) and 'Women of the Sun' (2008)