Comedian Kang Ho Dong has been settling down in his new joint- Kang's Restaurant 강식당 at Jeju-do with viewers ratings at 6.0%. at the start.
According to Nielsen Korea on the 6th December, tvN's new entertainment program "Shin Seo Yu Gi Restaurant" directed by PD Na Young Suk and Shin Hyo-jung started together for New Journey to the West. As a result, Kang's Restaurant sort of cleaned up the sluggishness of the previous episodes of 'Youth Over Flowers- Winner' (1.7%).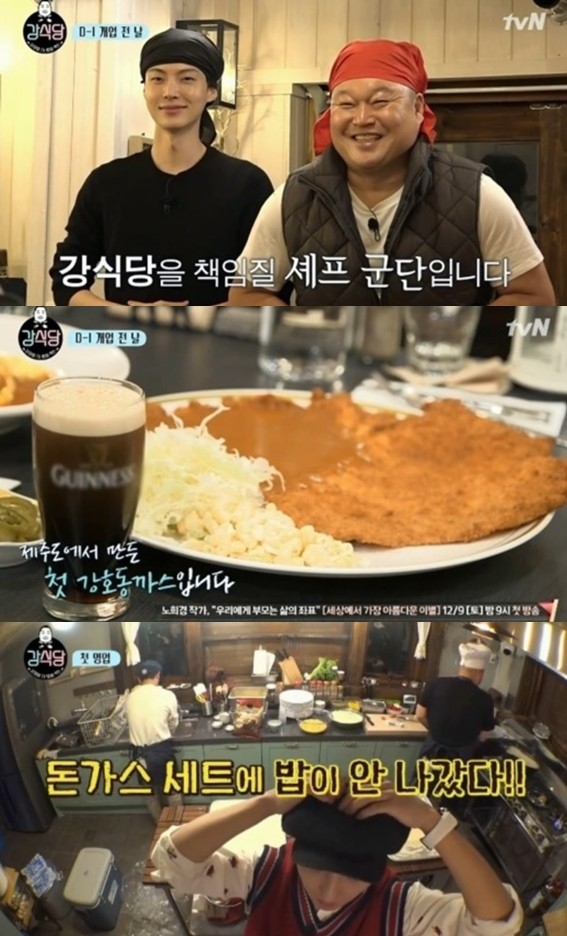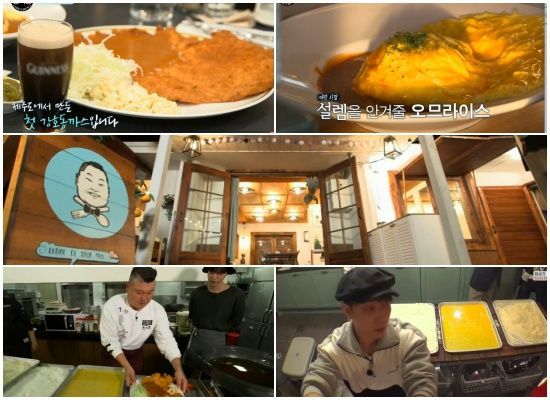 Kang's Restaurant is a realistic entertainment program featuring the members of New Journey to the West - Lee Soo Geun, Ahn Jae Hyun, Sech Kies' Eun Ji Won, Winner's Song Min Ho including Kang Ho-dong operating a restaurant in Jeju Island. This project has the similar format as 'Yoon's Restaurant' which was broadcast in March 2017.
During the first meeting, Kang and his members cracked their brains for a restaurant menu and decided to have a menu of pork cutlet (katsu) and omelette rice. The team had training and recipe from famous Chef Baek Jong Won. The tension of the first business day was also shown.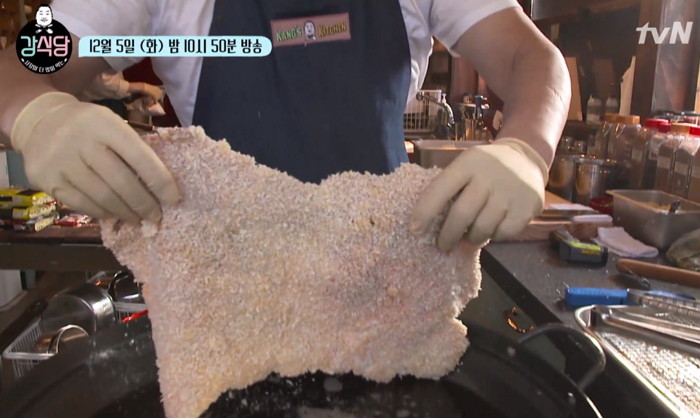 The team scattered around trying to figure out in handling customers and serving on time.
Chef Kang and Jae Hyun were in charge of cooking in the kitchen while Soo Geun does all the vege cutting and preparing sauces...etc. Ji Won and Min Ho were responsible for customer service and drinks section. Customers were overwhelmed with the large size of the pork cutlet which is indeed big enough for 2-3 person to share. The pork fillets has been tenderised, coated with egg, breadcrumbs and deep fried to crisp- served with fresh julienne cabbage, pasta and salad topped with special brown sauce.
Omelette rice was another hit among kids and adults. The freshly cooked egg has been poured on top of the rice and served with sauce and vegetables. It's quite strange only 2 dishes on the menu...these people cannot handle more than 2 dishes at one time. LOL!