Infinite Challenge- Saturday Night 3 has successfully brought back the first generation idol group H.O.T members together. During the broadcast, the ratings peaked at 15.8% and it was one of the highest audience ratings among all entertainment programs aired at that time.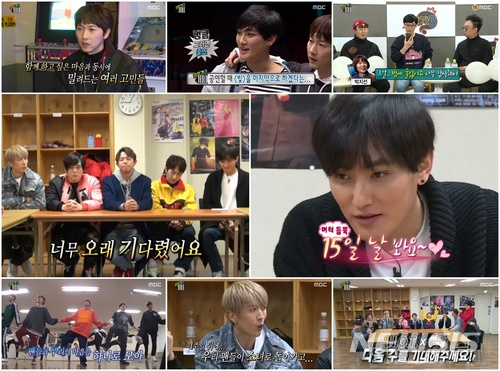 The 557th episode of MBC Infinite Challenge featuring H.O.T consists of two episodes.
Members of H.O.T were busy preparing for the Infinite Challenge Saturday Night 3 and they were given the chance to speak to their fans via phone call by inviting them to the concert.
Fans were eager and happy to know the members are making the effort to come back.
According to Nielsen Korea on the 18th Feb, 'Infinite Challenge 3', which was aired on the previous day, recorded 8.7% in the metropolitan area and 14.3% in the second quarter, . Especially the audience were (23: 26 ~ 23: 27) when H.O.T was singing 'Light' during the Karaoke Mission, recorded the highest audience rating of 15.8% . The debate on the 'Infinite Challenge which started in 2014, was concluded after three trials till 2018. The producers of 'Infinite Challenge' could not give up the reunion of HOT for the completion of 'Season 3', and if they were willing to meet each member with 1: 1 and think about their fans again. H.O.T debuted in 1996, the PD has asked them to come out to the MBC public hall where they had the stage.
The members thought of the same idea about the reunion, which may be the last chance to keep their promise for their loyal fans, but they have been frankly saying that they have not been able to do so easily after such a long hiatus. Finally Kang Ta, Tony Ahn, Moon Hee Jun, Jang Woo Hyuk and Lee Jae Won came together after 17 years! Their last concert was on February 27, 2001. H.O.T. The members could not speak as if they could not believe that they have gathered together. IC cast and the production team couldn't close their mouths in an emotional scene. Yoo Jae Suk, Haha and Yang Se Hyung - with H.O.T members watched the images of the group's past activities together which brought back lots of memories. Having watched five years of activities as the first debut stage, H.O.T. members said, "We can not believe we were there.