Group SHINee with remaining four members- Onew, Key, Minho and Taemin has commemorated their fellow late member Jong Hyun (1990-2017) who left them abruptly end of last year in the recent Japan's concert.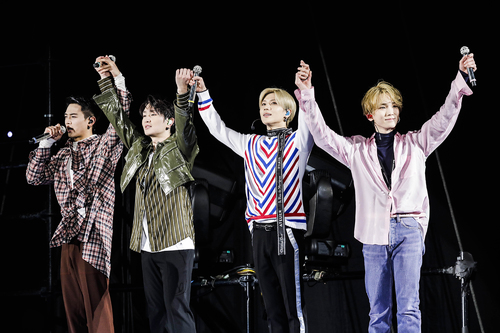 According to Japanese media- Oricon style on the 28th February, fellow SHINee members shed tears in remembrance of Jonghyun at 'SHINee World Best 2018'
at Tokyo Dome on the 27th February 2018.
"We are still five members in the group, so please do not forget Jonghyun."
On the day, SHINee also showcased two new songs such as 'From Now On' and 'Every Time' recorded by five members. In addition to the images of Jonghyun displayed on the big screen, Jonghyun's vocals can be heard through the song- "Love".
This concert was held at Osaka Kyocera Dome in Tokyo Dome on the 17th ~ 18th, and Tokyo Dome on 26-27th. A total of 180,000 people gathered for a total of four performances in the cities.