Radio Romance picks up at where Senior Writer Ra Ra Hee started nagging and picking at

Song Geu Rim

saying she is only good at sucking up to celebrities, bringing them into the program but has no skills to be a main writer. The insults went overboard where other staffs were listening with

Ji Soo Hoo

watching close by. He voiced out stating he will do it...he will do the radio program together while pulling Geu Rim away. She thinks Soo Hoo is just playing around whenever he is bored but this is her entire dream and career. He finally agreed to host the radio show with terms and conditions.
The contract is whereby Soo Hoo picks his guests, determines the script and no live broadcast. Geu Rim has to also obey to whatever he says and he can quit at anytime. She was utterly shocked with the so-called slave condition contract but PD Lee Kang tells her to go ahead. At home, Jason felt Soo Hoo is doing things out of the ordinary because of Geu Rim. His step mother wasn't pleased to hear that he's hosting a radio show. Meanwhile

Tae Ri

, a snobby actress is threatening the CEO of JH Ent. to click her together with Soo Hoo, else she will dish out the actor-husband's affairs to reporters.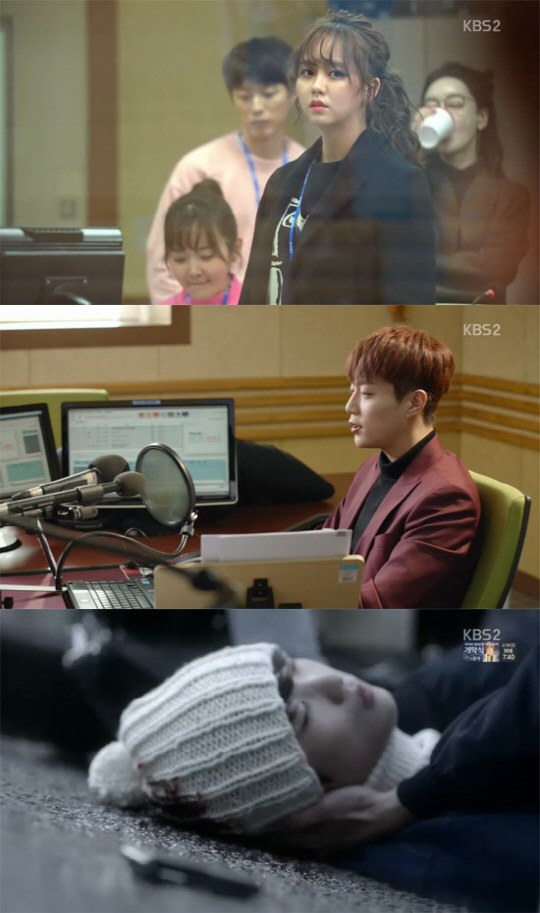 The broadcasting station directors were very pleased to see a top star signing the contract to host the radio show. Female staff were in awe to see Soo Hoo in real person. Geu Rim promised him to work harder on the opening show script. PD Lee suggested two teams battle with Writer Ra fuming behind. The PD went scouting around for other assistants for the show.
When he indirectly sussed out Soo Hoo for being unprofessional, immediately he came to see them at a cafe. Soo Hoo goes green eyed when he sees PD Lee hanging out with Geu Rim very often. The new team goes for a 1 Night 2 Days excursion with Jason and Soo Hoo surprised to know it's super nature trip. From car to ferry to bus...to a deserted island! Hah!
When Geu Rim accidentally left her notebook on the ferry, she rushed back to the port with Soo Hoo tagging along. They took the wrong bus and ended up in another remote area where an elderly man mistaken Soo Hoo for his long lost son. The night seem long and chilly too. Geu Rim fell asleep after exhaustion from work, Soo Hoo just stared at her for a long time. Suddenly it reminded him of the past- he and a friend were waiting at the bus stop with Geu Rim. One day his friend was hit by a truck, he tried calling Manager Kim many times. Those bad memories started flocking back resulting Soo Hoo leaving the trip without informing others. He is haunted by some trauma and that's why he refused to carry a mobile phone.
Geu Rim felt Soo Hoo's personality has changed dramatically overnight. He has turned icy cold again and even refused to read Geu Rim's prepared script on the radio show. The managers were impressed with Soo Hoo's deejay skills while praising Geu Rim and PD Lee.
Both looked annoyed and felt they needed a drink to de-stress. When Geu Rim was about to sit in PD Lee's car, Soo Hoo stopped her from getting on.
What the.... ?? First he put out all the conditions, then he got closer with her at the trip, then he disappears, then he shows up, ignores her revised radio scripts and now he stops her from ...
I can't read Soo Hoo's mind...either he's too boggled up with the trauma which hinders him from opening up to others OR his step mother has ulterior motives controlling his actions.